We are one of the leading German digital agencies for key tasks in digital transformation. Founded in 1996 and owner-managed, we develop customised solutions based on web technologies - for successful corporate websites, social intranets, e-commerce solutions and custom applications. In agile teams, we create future-proof solutions with high usability, which are characterised by excellent technology and outstanding design.
How we turn your projects into successes
Social Intranets
Dashboard with production KPIs for Continental
Deployed on desktop computers, mobile devices and large screens, Electronic Component Creation Monitoring displays the current status and progress, including the expected delivery date, in real time via a dashboard.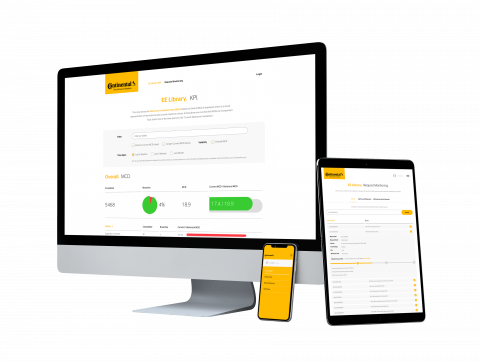 Read more success stories about how individually designed and developed solutions help our B2B customers achieve their business goals.
Services for your requirements