Relaunch: Global platform of Grammer AG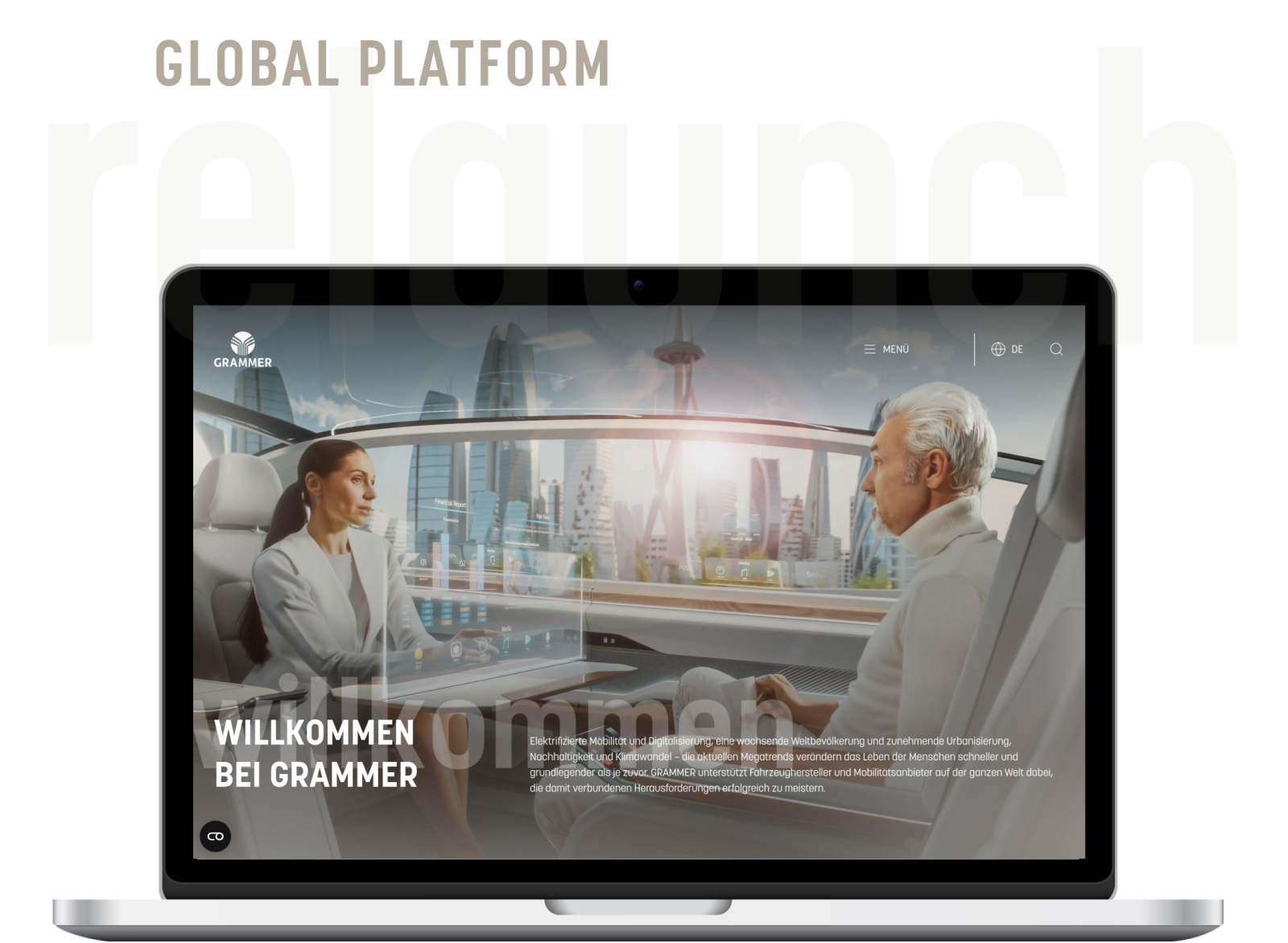 An international presence with a powerful content management system - this is the new platform of Grammer AG, which we support as a digital agency. During the relaunch, the focus was on the user experience and the technological basis of www.grammer.com.  
Grammer AG specialises in the development and production of components and systems for car interiors as well as driver and passenger seats for off-road commercial vehicles, trucks, buses and trains. As a global partner to the vehicle industry, the company is represented at 48 locations in 20 countries with its two business segments Automotive and Commercial Vehicles.
When revising the web presence, we will in future bundle all previous individual presences into one global platform. Based on the time zone setting, the TYPO3 system now recognises which country the user is in and plays out the appropriate content with the corresponding product portfolio and regional characteristics.
For an optimal user experience in content management, we gave the administration interface (backend) a clear structure and removed unnecessary elements from the system. This provides the editorial team with a functional tool for intuitive and convenient maintenance of the platform content.