The corporate website is a company's strategic communication tool. Its success is decided by its visitors - often within a few clicks. With flawless performance and an optimal user experience, your corporate platform scores points with all stakeholders.
Platform for your corporate success
B2B decision-makers search online and expect to be able to contact manufacturers and suppliers directly. In addition, specialists must be recruited, shareholders must be informed and, last but not least, higher-level strategic goals must be pursued. A corporate website must fulfil a variety of tasks.
It is important that these goals are defined from the beginning. This includes finding metrics together with which we can also measure and prove the success in achieving the goals. After all, your website is one of the most important investments in your company's digital marketing strategy.
On the way to a digital experience platform
For many B2B companies, corporate websites are being rethought and expanded in the sense of a digital experience platform. This is more than just a content management system and the content cycle, it is about the entire customer journey. The following components are often part of experience platforms:
Marketing Automation
Use the possibilities of established automation functions such as analysis, tracking or A/B testing functions. Use the user information gained to provide personalised content.
Customer Journey
Plan what information a customer needs to receive at a touchpoint, what services they can use to take the desired step on the journey. Design the corresponding customer experience.
Campaign management
Enable your team to be agile in their marketing, which will be reflected on your corporate platform quickly and without delay. Use data from different sources and measure success.
Content management requires excellent UX
Modern international and multilingual platforms ensure global communication and simultaneously play out localised content. In this context, the user experience in content management becomes even more important. Especially for a decentralised or international editorial team, it is crucial to have an easy and smart to use editorial tool that provides assets centrally, offers a variety of design functions and has workflows for release or translation management.
Examples of successful portals
The range of the following three examples shows how different the strategic requirements for corporate websites can be: from the reorientation of a company to the global bundling of corporate communication to the joint brand communication of three organisations.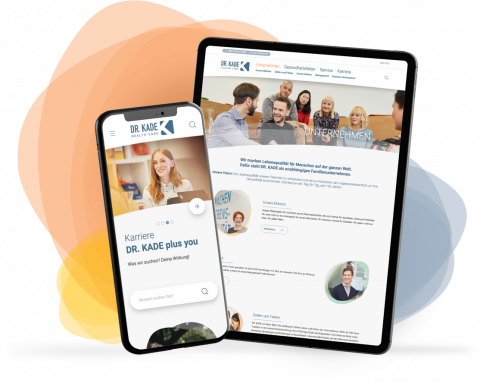 The Realignment of Dr. Kade Pharma makes its appearance
The relaunch as a digital lighthouse project for the strategic realignment: DR. KADE on its way from clinical pharmaceutical manufacturer to health care expert.
HeidelbergCement with a uniform customer experience in over 35 countries
The DAX company organises and bundles its worldwide corporate communication on and with a global web platform: as a service portal for more than 100 country subsidiaries.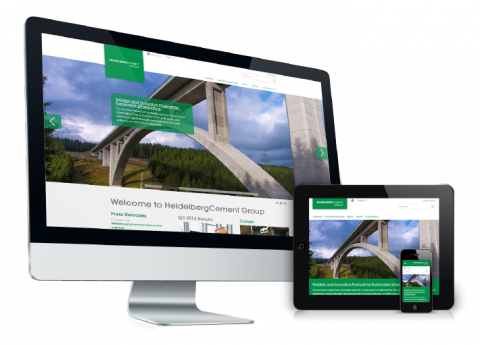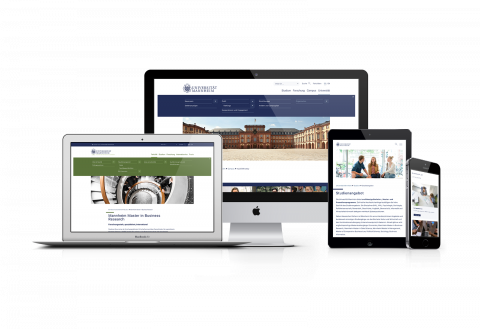 Website for an internationally-renowned university
The website of the University of Mannheim is a tool for brand maintenance and positioning in international competition.
You want to know more?
If you see a need for a new corporate website, let's talk at an early stage. We will be happy to advise you on the first steps of the needs analysis. We look forward to your enquiry!