Interactive tools for outdoor advertising
Ströer has given their advertising customers a total of six different web tools to support them and help them make improvements when planning and realizing their complete solutions for marketing and sales.
Support when starting the planning for advertising
The goals of our customer: open up new target groups, simplify the topic of »outdoor advertising« for beginners, plus make consulting with potential customers easier for Ströer employees. To obtain these goals, our project team developed six different tools that are characterized by intuitive user guidance (on various end devices) and exude a modern look. The users can get ideas to inspire them, learn about the various advertising media, experience the effect of outdoor advertising and plan campaigns and budgets online.
In order to maintain the voluminous quantity of data, our team created a comfortable backend system based on TYPO3.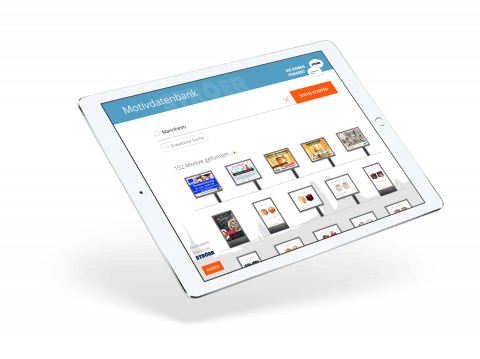 Inspiration to stimulate creation!
To start the creative ball rolling when working up advertising themes, the motif database delivers creative ideas from real application case scenarios. Potential advertising customers are given access to more than 100,000 motifs used during the last 15 years. These can be searched with filters according to key words, branch, product groups or brands.
Preview motifs in a "reality check"
Yet another tool is the so-called creative simulator with which the effect of an advertising measure  – e.g. a billboard, ad on a bus or advertising pillar – can be simulated in a real-life environment. By using either their own motifs or the examples from the motif database, interested potential customers can get a feel for how their ad drafts will be perceived from various distances.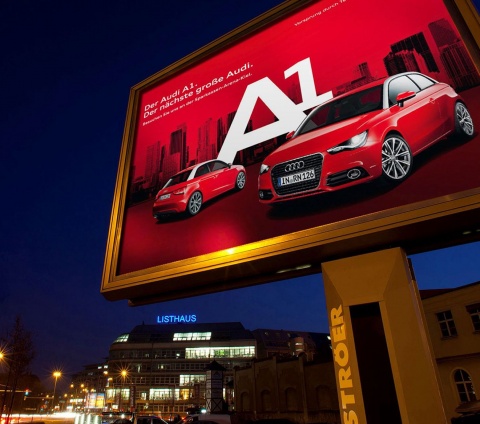 Solution
Six interactive web tools to support planning of outdoor advertising measures
Interfaces
Connection and integration of a motif database