Publishing platform of DOZ Verlag expanded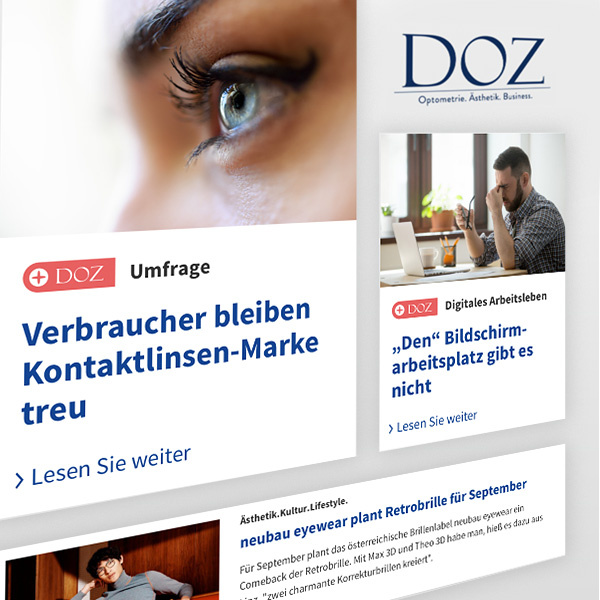 DOZ Verlag presents itself on its platform doz-verlag.de with optimized user guidance and extended functions for the editorial staff. After the relaunch of its recruiting area, we now support the company as a digital agency in its challenges of online publishing.
The specialist publishing house for ophthalmic optics and hearing aid acoustics offers an extensive range of specialist literature and publishes a wide variety of industry information on the web. In order to make its web presence as a content publishing platform more attractive for advertising customers as well, it commissioned us with a comprehensive revision. This included extensive optimizations of the user experience and user interface, which improve user guidance and enhance the overall appearance of the site. In addition, we created new possibilities for the editorial team of DOZ Verlag with a paragraph system based on Drupal 8 for the efficient creation of content. A media module allows the comfortable administration of files.
In addition to unpaid specialist content, the DOZ Verlag platform now also offers paid premium news as part of a digital subscription, as well as advertising banners. For this marketing offer, editors use a convenient ad management system, which allows them to define advertising spaces for specific topics, for example.