New Aristo Pharma site websites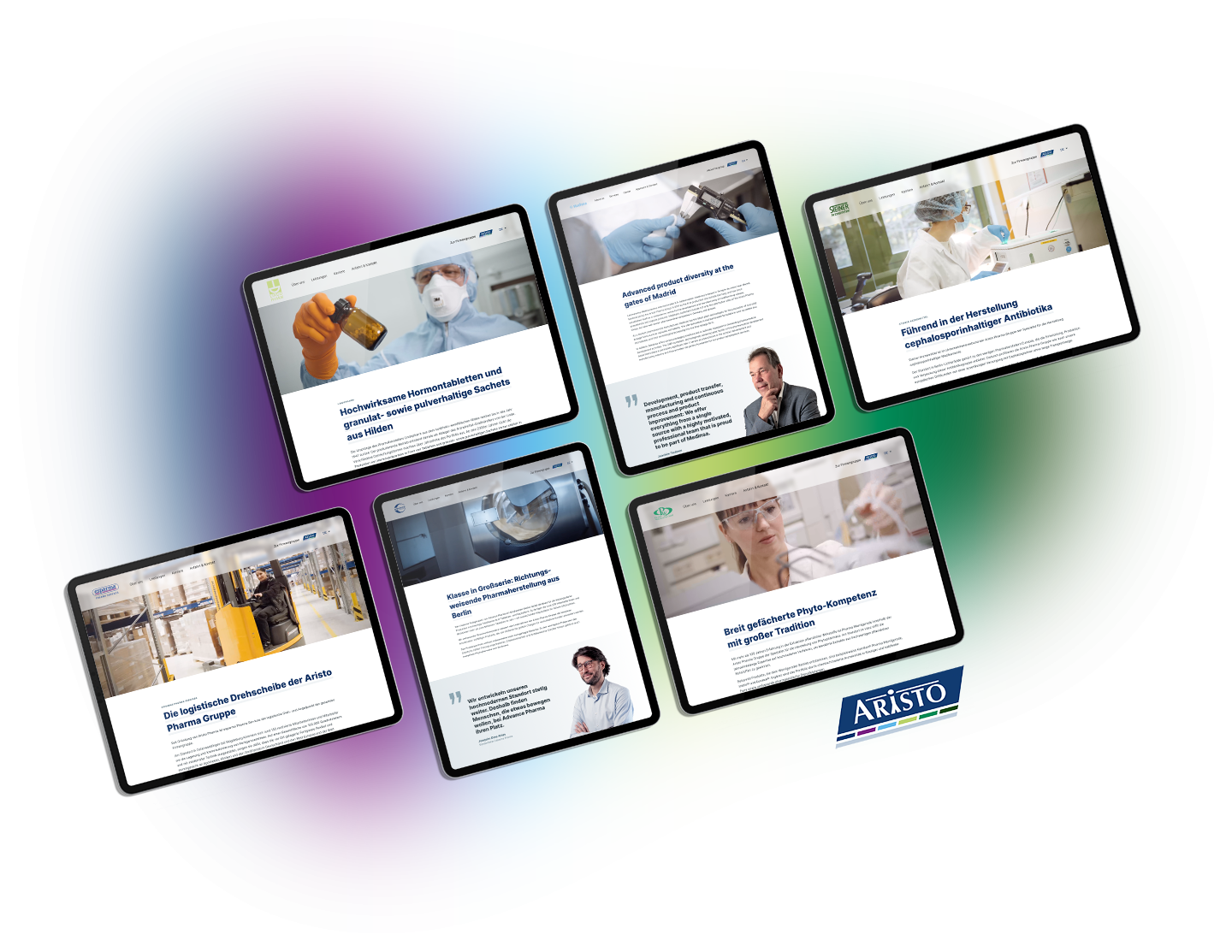 Aristo Pharma was founded in 2008 from the merger of various traditional German pharmaceutical companies. With its own logistics centre, five production sites in Germany and Spain as well as numerous sales locations, the Berlin-based company has established itself as a major player in the pharmaceutical market. The group markets generic, prescription original and OTC products in twelve countries.  
The reliable and affordable supply of high-quality medicines is Aristo Pharma's mission. To ensure a uniformly high quality standard as well as on-time delivery, the company relies on its own production sites.
Now these production sites present themselves with new websites. We realised the websites on the basis of the content framework Drupal. The new digital presences position the locations more clearly and give them more scope for design, also in order to be more visible for local applicants. The former sub-pages of the corporate website have now become separate websites with the same range of functions and in the corporate design.