New international internet presence of Freudenberg Filtration Technologies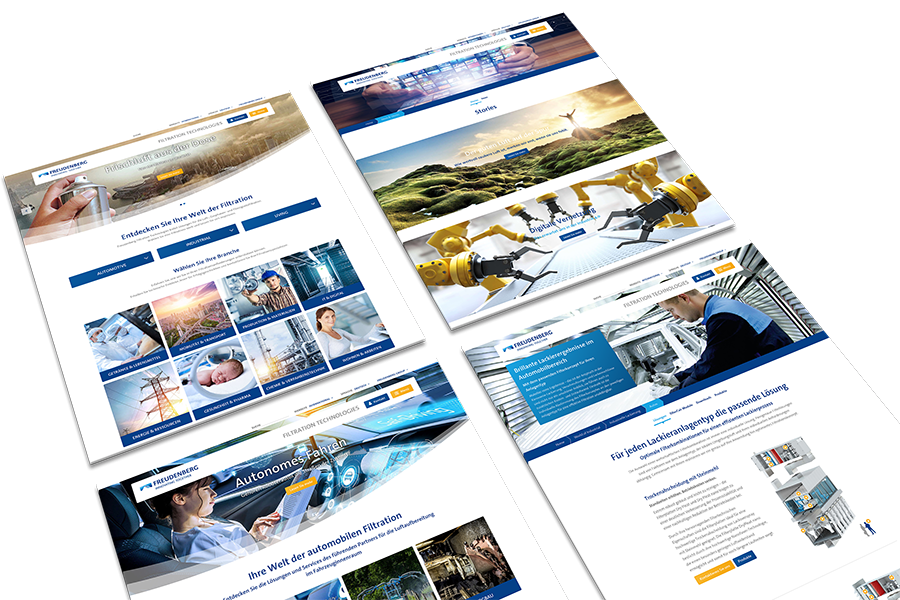 After a fundamental overhaul, Freudenberg Filtration Technologies SE & Co. KG now presents itself using the most up-to-date technology and with an optimised user experience. In doing so, the company has taken an important step in realising its new digital marketing strategy. As technology partner for the relaunch, we support them with conception, design, technical implementation and online marketing.
Freudenberg Filtration Technologies is one of the leading suppliers of air and liquid filters worldwide. In the future, the company will position itself as even more solution-and service-oriented in its communication with its target groups: dealers, plant operators, applicants and employees. A powerful search engine, and clear and simple user-guidance, allows users to achieve the requested information quickly, on www.freudenberg-filter.com and on the regional pages for China and Northern-America.
Our project team implemented the current version 8 of the content management system TYPO3. On this technical base, editors at Freudenberg can prepare their varied content – for example product information and background knowledge about particular applications – and keep it up to date.
Freudenberg Filtration Technologies, a subgroup of Freudenberg Group, manufactures and distributes filtration systems for the most diverse sectors and customer requirements.
(See also the company video about the website relaunch on YouTube.)