Social intranet launched at Stadtwerke Heidelberg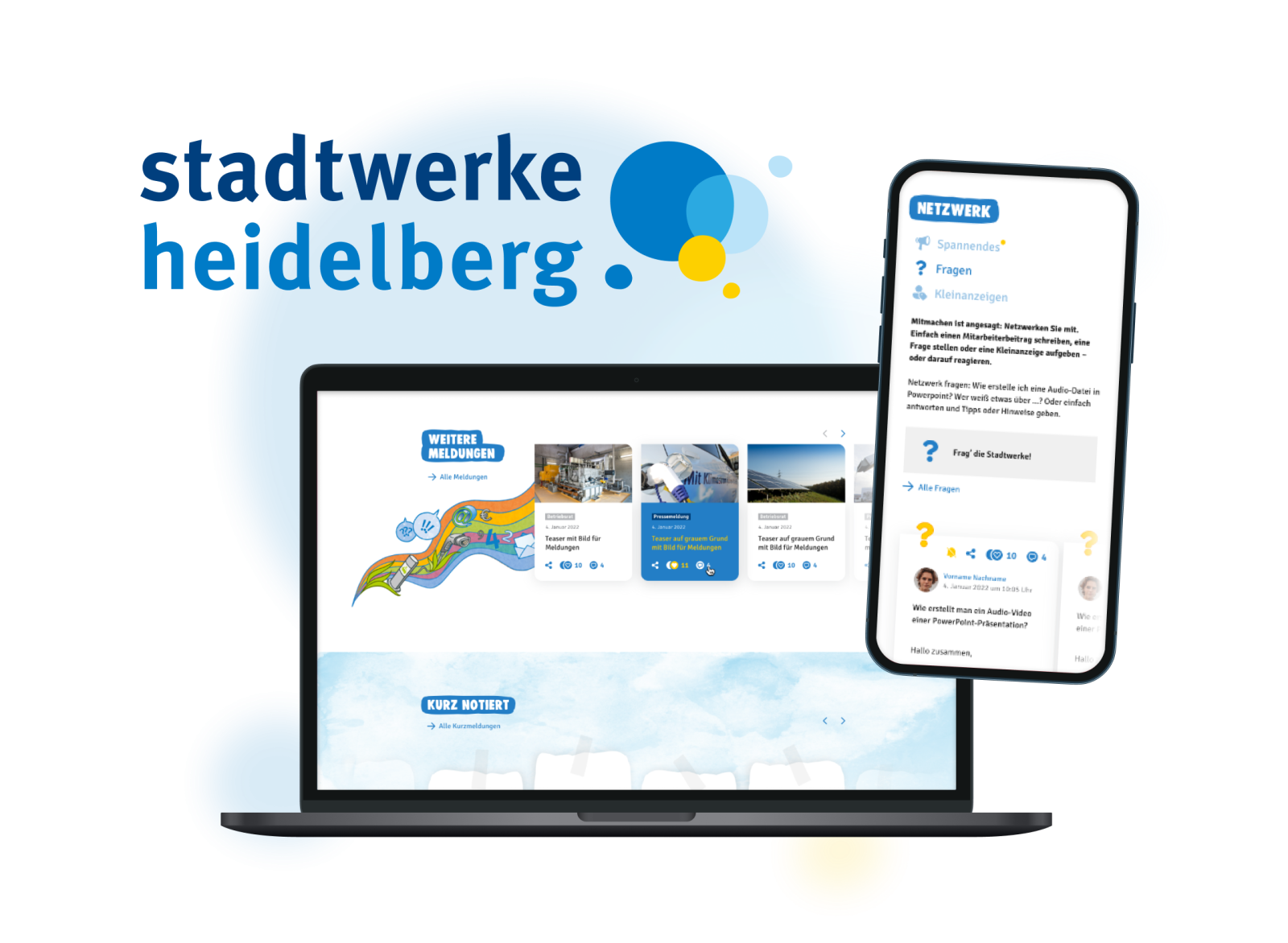 Internal communication at the cutting edge - this is now ensured by a new social intranet at Stadtwerke Heidelberg. As the company's digital agency, we managed the entire project from conception to technical implementation based on the Drupal content management framework.
The municipal energy provider supplies customers in Heidelberg and the entire region with electricity, gas and heat. It also operates swimming pools and parking garages, among other things, and coordinates public transportation in the university city. A total of around 800 employees work in all these areas. They now exchange information across departments via the new platform - on the desktop as well as on the smartphone. Right at the start of the working day, the start page opens up access to central information, systems and services. The social intranet also offers the entire workforce of the municipal utility a wide range of opportunities for interaction - for example, publishing their own content, such as network messages and classified ads.
The tasks, goals and characteristics of the users were at the center of the conception, design and development process for us. From the start of the project, we worked according to the User Centered Design method and designed an appealing user interface with a clear structure. The stadtNETZwerk conveys the design of the current employer branding campaign of the municipal utility.
The new platform meets the requirements of all users and offers an optimal user experience. With Drupal as the technological underpinning, the editorial team and IT have a convenient and reliable system at their disposal. The powerful and flexible framework enables Stadtwerke Heidelberg to effectively use its most important internal communication channel in the long term.
More examples of our intranets: ueberbit.de/en/success-stories
To the Stadtwerke Heidelberg website: swhd.de