Intranet relaunch for Robert Bosch Stiftung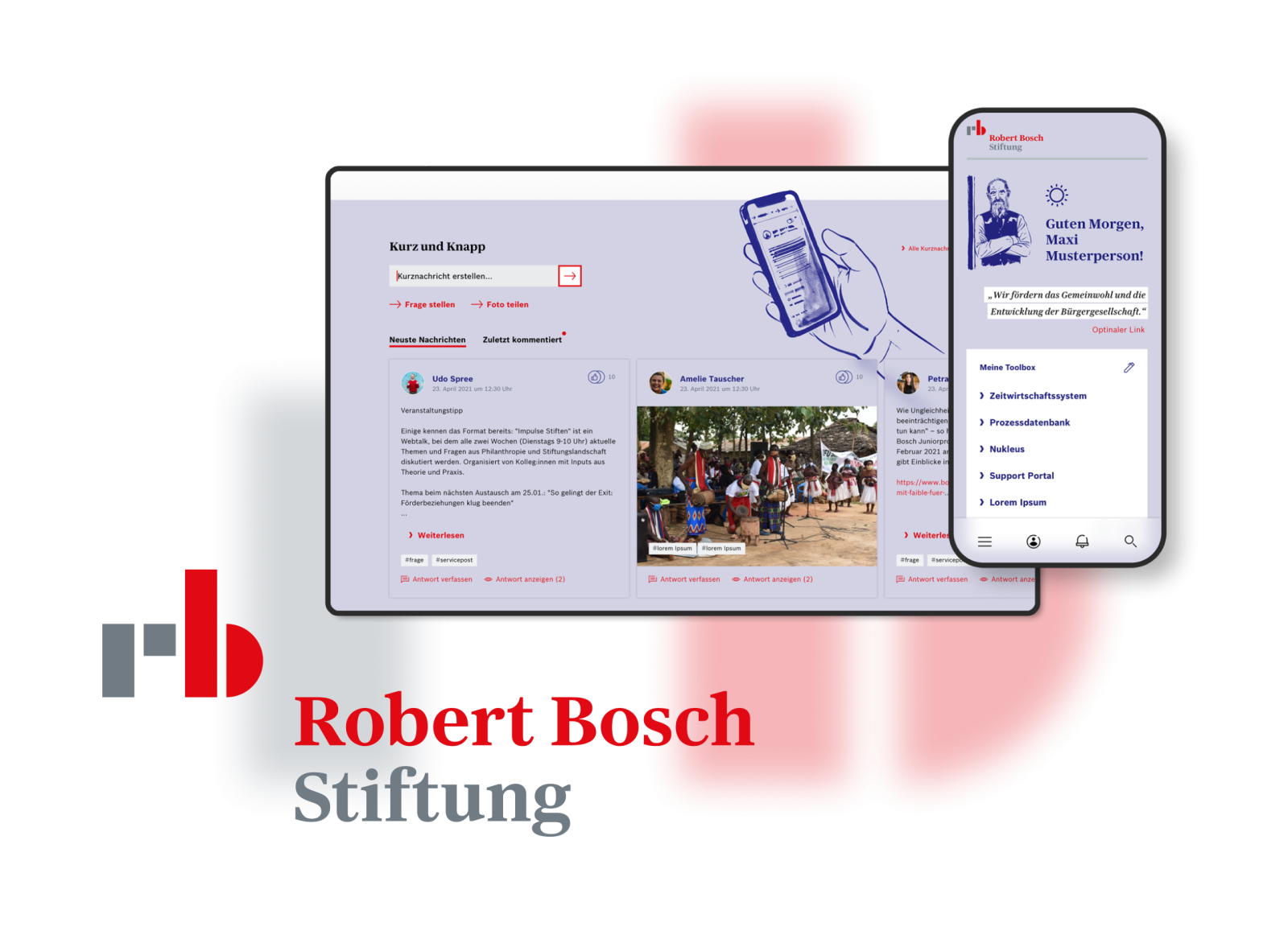 Interactive and personal is the new internal platform of the Robert Bosch Stiftung, which it has now launched together with us as a digital agency. A good nine years after the launch of the foundation's intranet, we updated the platform's technology and design and added a number of functionalities. In this way, it will promote exchange within the workforce even more intensively and help to provide the information needed for work in a personalized manner.
The Robert Bosch Stiftung is one of the largest corporate foundations in Europe. It works on a non-profit, independent and non-partisan basis in the funding areas of health, education and global issues. The new intranet is the leading medium for internal communication, reaching and connecting all colleagues - even mobile on smartphones.
To meet our client's exact requirements and provide an optimal user experience, we followed the User Centered Design method in designing the platform. This included, among other things, a requirements analysis and, building on this, work with use cases and user stories.
With a current version of the Drupal content framework as the technological basis of the application, the Robert Bosch Stiftung is now up to date and optimally equipped for future internal communication tasks. The platform offers a range of options for company-wide information search and publishing of own content. Users place their personal links and favorites directly on the start page and thus create their optimal starting point for daily work. New interaction options include short messaging, blogging for all, and wide-ranging responsiveness across the intranet. A Notification Center informs about updates and response to own content.
More information about Drupal as a framework for individual solutions can be found on our website ueberbit.de/drupal-agentur.
To the corporate website of the Robert Bosch Stiftung: bosch-stiftung.de/en