Portal with APIs for individual mobility solutions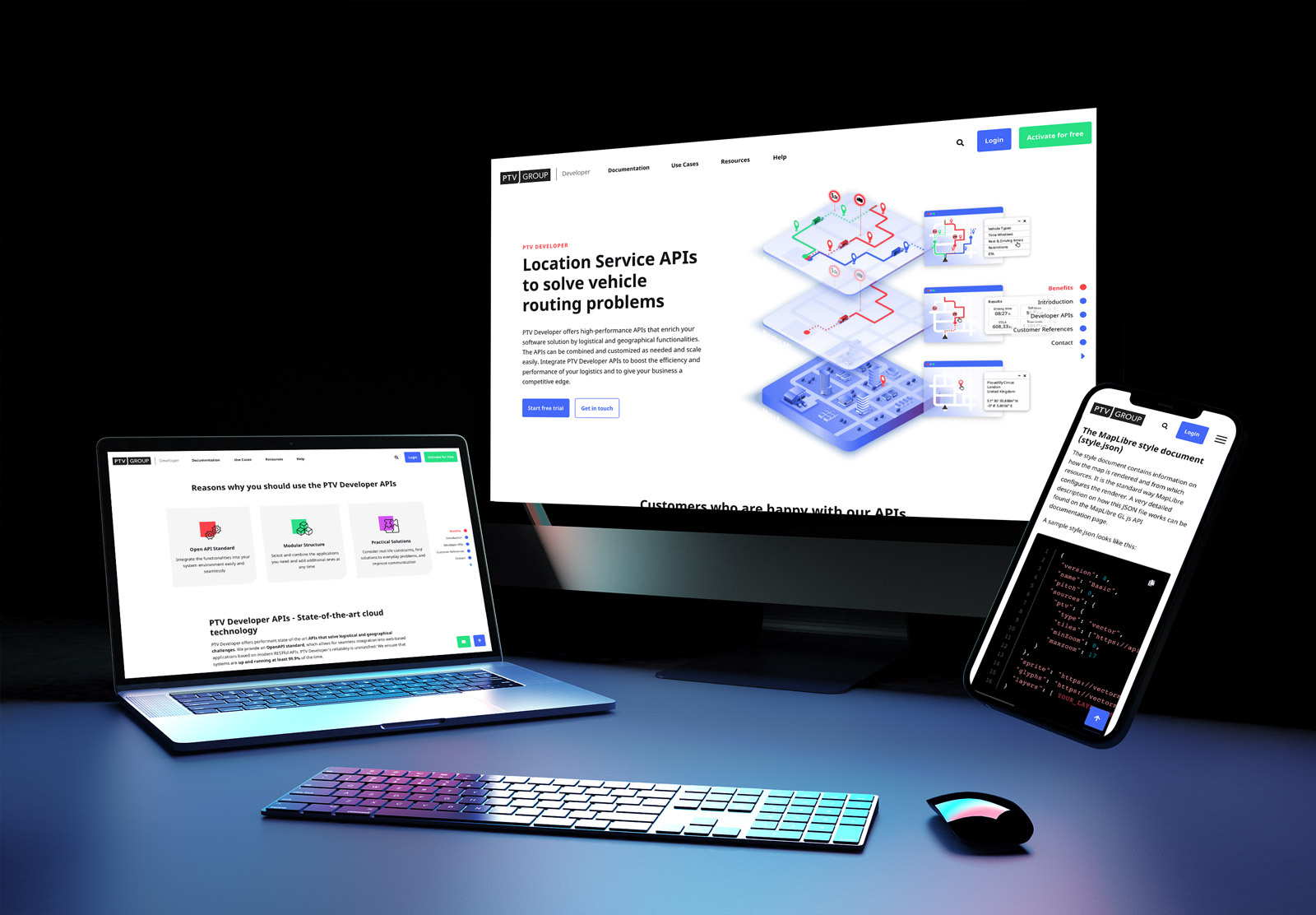 PTV Group, a specialist for mobility and transport technology, supports its customers with an offer for customizing their software: At developer.myptv.com, it provides APIs (programming interfaces) for individual adaptations to specific requirements. As a supplement to the Drupal platform MyPTV, which we implemented, we also implemented this new documentation portal for developers and integrated it into the current design system.
PTV is the world's leading software company for traffic simulation and planning as well as a provider of optimization solutions for transport logistics. The company's customers in more than 120 countries include around 2,500 cities. Matching the software, PTV offers APIs on PTV Developer Location Service to extend the solutions with logistical and geographic functionalities. These include interfaces for geocoding, visualising data on raster and vector maps, efficient route planning and much more.
Those who register can use the APIs on PTV Developer for testing purposes. A convenient search function allows you to search the iFrame code from PTV's directory. 
- To the PTV Developer page: developer.myptv.com