German Design Award for Intranet Com.In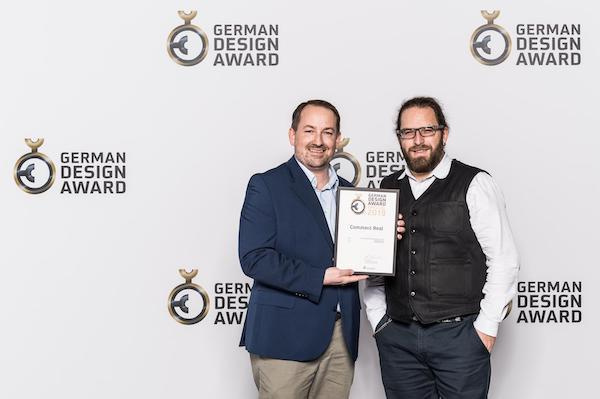 We received the German Design Award in the category "Excellent Communications Design" for the intranet project Com.In. Our colleagues Manuel Lenhart (left in photo) and Frank Meyerer received the award certificate in Frankfurt on February 8th, 2019.
Together with our client, the Commerz Real AG  Commerzbank Group, we are delighted to have Com.In at two Commerzbank locations (in Wiesbaden and Düsseldorf) for the internal communication and collaboration of their employees. 
The internationally recognized award is presented by the German Design Council, the German federally-sanctioned brand and design authority. The award-winning works can still be viewed until February 24, 2019, as part of the "Excellent Communications Design" exhibition at the Museum Angewandte Kunst (museum of applied arts) in Frankfurt, Germany.
(Image: German Design Award, Lutz Sternstein)