Internal communication and collaboration platform of Commerz Real
The social intranet Com. In functions like the main internal communication medium of Commerz Real AG. The intranet is the central communication channel for the Corporate Communication department and, with its multifarious functions, it offers the optimal conditions for work location-independent collaboration.
Around ten years ago, two subsidiary companies of the Commerzbank Group merged into the Commerz Real AG, which is one of the biggest asset managers of today. The stock company runs its investment and financing products operations from its sites in Düsseldorf and Wiesbaden. In concert with UEBERBIT as their digital agency, Commerz Real established the intranet "Com.In", which is a modern, dialog-oriented platform for internal communication and collaboration between its approximately 700 employees. In addition to concept drafting, design and technical implementation, we also took care of the company's needs concerning change management and training of the editing team.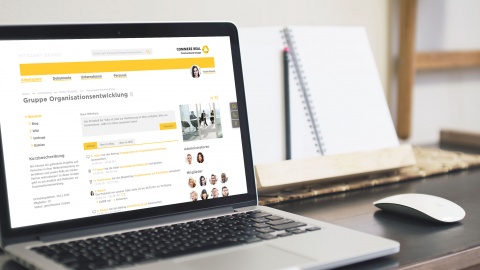 Internal communication – all aspects from one unified solution
With the aid of the content management framework Drupal, the intranet of Commerz Real forms the foundation for the many different types of communication processes performed by the company. Besides the numerous functions for creating and managing editorial content that Drupal offers – even directly out-of-the-box, it also proffers social interaction possibilities such as commenting, evaluation, sharing, suggestions, etc. It is upon this firm basis that we developed a panoply of editing functions and collaboration elements.
An enterprise-wide platform
The users can navigate through the internal website's content either by using the highly effective search function or via the menu. Depending on their interests, users can subscribe to topics of general interest from the organization sections, set up new virtual groups or become members of existing groups and be regularly informed about the newest via their own individualized daily newsletter. A media center with image material as well as the option of ordering printed materials is also made available to them. Messages and announcements can be commented on and discussed. There is even a specially designed set of emoji for employees to choose from!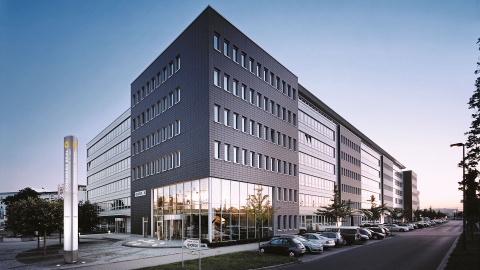 Solution
Social intranet for internal communication and collaboration
Technology
Content management framework Drupal 8
Mobile
Application designed for usage on mobile end devices